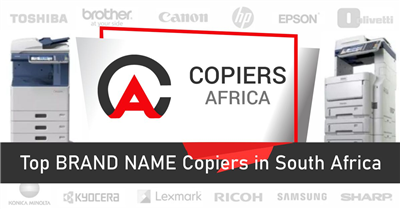 At Copiers Africa, we take pride in providing our customers with the best office automation and IT solutions in South Africa. Our top brand name copiers (new and refurbished) are great to use in your business or home office for all your scanning and copying needs. Read more about our company and our selection of affordable copiers for sale and renting purposes below.
Everything You Need to Know About our Company
Copiers Africa was first established in 2009. Our company was created to act as a negotiator between some of the most popular copier brands and their customers that are located across South Africa. We provide our clients with the service of gathering the most affordable prices for copiers on the market and then we present them to you for you to choose a machine that best suits your needs.
All our office automation machines are great to use in either a large enterprise, medium-sized organization, or a small home office. It does not matter how big or small your company is, what matters is your demand for printing, scanning, and copying documents in your business.
Let us help you find the best copier machine for your business without any hassle and no stress. Our wide selection of copiers and printers for sale or hire ensures that you will find the right machine for you. We are an authorized dealer for some of the most well-known brands in the office automation field.
Here are some of our Top brand name copiers in South Africa
Our company is well established in the field of supplying office automation and IT solutions in South Africa. We specialize in offering our customers high-quality, long-lasting copiers for sale or to rent to assist with all of their paperwork and documentation needs. Speak to one of our sales team members today to find out more.