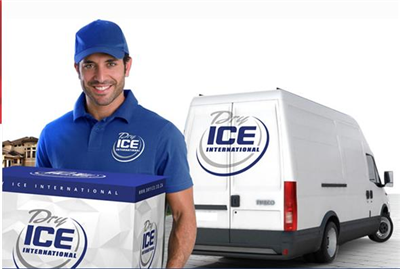 Are you going on a hunting vacation or a weekend getaway to the bush? Don't forget to include Dry Ice International's effective dry ice blocks. Your drinks and perishables will stay frozen for up to three days with their food grade quality dry ice.
Due to its moisture-free nature and wide range of uses, dry ice is the ideal cooling solution for a wide range of outdoor activities, such as hunting and 4x4 excursions as well as hiking and fishing excursions, safaris and weekend getaways.
Added to this, Dry Ice International's CO2 blocks are insect-repellent and easy to handle, so be sure to order your food grade dry ice at dryice.co.za.
Dry ice can keep your perishables cool or frozen for up to seven days, unlike normal ice. This food-grade ice is available in a variety of sizes and shapes, and you don't have to worry about polluted water after it has melted.
When it comes to perishable goods, Dry Ice International's multi-use selected is the best solution. Any outdoor activity can benefit from food-grade dry ice.
Can I really use dry ice when hunting or camping in the outdoors?
Definitely! Dry ice is a safe, economical, and long-lasting option for all of your cooling needs. Whether you're going on a weekend getaway or a hunting trip, dry ice is the best choice for you.
Use dry ice to keep your food fresh for a couple of days in the wilderness and transport it back home. To keep your beverages cool, dry ice is an excellent choice. Read more about Dry Ice for Hunting or download the brochure here.
7 benefits of using dry ice when hunting or in the outdoors
Convenience: Food can be kept frozen for up to four days without electricity using this method.
Affordable: There's no need for a large, cumbersome freezer.
Super-efficient: When it comes to cooling, dry ice outperforms water ice seven times over.
Safe: Dry Ice that melts cleanly doesn't leave behind any sludge or other debris in the container.
Effortless: Dry ice is easy to utilize because it doesn't require a lot of effort.
Accessible: There are numerous locations across South Africa where you may purchase our dry ice, or we can deliver it directly to your home
Hazard-free: It is completely safe for personal usage if handled properly.
How to conveniently transport bush meat using dry ice
Wrap the dry ice in newspaper and roll it. This method will allow your dry ice to last longer, and therefore ensure that you have an extended cooling effect during the transportation process.
In order to preserve the meat, place the dry ice on top of and around the carcass or meat cuts.
By the time you've reached the city, your bush meat will still be cold and bacteria-free
Insects are also kept away since they cannot thrive in CO2 gas, which replaces the oxygen surrounding the meat and keeps it fresher for longer.
Added to this, because the CO2 produced by dry ice eliminates the oxygen around your meat, it will effectively seal the carcass off from the decomposition process and keeping it fresher for longer